Our Mission
"Deliver financial technology innovation that promotes client
profitability and transforms the borrower experience."
Over 30 years experience developing financial and lending management solutions
Axcess Consulting Pty Ltd was originally formed in 1991, in Geelong, Australia and operated as a general consultancy to businesses including the finance industry.
It soon became obvious to Axcess that a gap in the market existed for a solution to manage the complex relationships and loan and investment portfolios. At that time these processes were often managed by multiple systems which failed to provide the businesses with a consolidated view of their business so there was an incentive to provide a single software package to manage all of the processes hence the idea for AXCESS (Axcess Relationship Manager) was born.
AXCESS version 1 was built and first sold 1995, and was so successful Axcess Consulting Group was purchased by Baycorp Holding Ltd (NZL) in 2001 and became part of the Baycorp Lending Solutions business – outsourcing originations for companies such as Pepper Home Loans, Westpac NZL, AXA NZL. Baycorp Advantage Ltd sold Lending solutions to Pepper Home Loans April 2004, and through a management buy out Axcess Consulting Group were able to purchase back the AXCESS product and relaunch as Axcess Consulting Group Pty Ltd in June 2004.
AXCESS is designed, built and supported completely by our in-house team based in Australia.
Management Team
---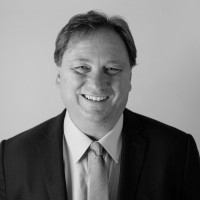 Ivan Colak
Technology Director
Ivan Colak is a co-founding partner and Director of Axcess Consulting Group and an accomplished financial services executive with more than 30 years of domestic and global experience.
He provides innovative thinking and development ideas that have successfully delivered tailored business solutions to an increasingly demanding marketplace.
Prior to setting up Axcess Consulting Group, Ivan had worked as a senior developer and consultant in some of Australia's leading banks including ANZ , NAB and was CIO of Farrow Corporation. He was also a member of the teams delivering systems used to support the early securitization programs.
Ivan is the chief architect and developer of the Axcess system which has seen the company become a leader in financial software solutions for small to medium enterprises in over forty sites in Australia and internationally including Canada, Ireland and the UK. He plays a key role in the continued development of strategic sales and supplier relationships, including client operations and support.
Kelvin Poole
Operations Director
Kelvin has over 40 years of executive leadership experience in lending and banking and is a Founding Partner and Director of Axcess Consulting Group.
Prior to setting up Axcess Consulting Group, Kelvin held numerous senior management positions within large Victorian lending institutions such as the State Bank of Victoria and the Farrow Corporation including being appointed National Lending Manager.
Kelvin's vast lending experience played a significant role in the initial development of the Axcess software platform and its success in the Australian and International markets. He has a track record of bringing clarity and direction to strategic business decisions, and developing partner alliances that accelerate business expansion.
He currently plays a senior role in Axcess focusing on the day to day business operations including sales and marketing and bid management.
Laurie Atkinson
Client Services Director
Laurie is a senior IT executive with over 30 years' experience working in the financial services and technology sector. He is a Partner and Director of Axcess Consulting Group.
Prior to joining Axcess , Laurie worked both in Australia and the UK consulting and lecturing as a network and communications specialist.
Since joining Axcess, Laurie has been responsible for the delivery and management of the Axcess financial servicing platform in over forty sites in Australia and internationally including Canada, Ireland and the UK. This includes a diverse range of clients delivering services in areas such as mortgage origination and servicing, securitization, investments and syndicated commercial lending.
As head of the delivery team, Laurie's key role is analysing the business requirements and processes of the customer and liaising with the development team to design a technical solution.
His role as a senior partner has also seen him contribute extensively to the architecture, design and development of the Axcess system and his unique combination of technical and business experience now sees him recognised as one of Australia's leading experts on financial servicing technology.
Featured Clients
---
Our clients are located in Australia, New Zealand, UK, Ireland, North America, Canada, Asia., PNG
Contact us to see how our solutions can be delivered into your organisation